GDS®
Workshop Manager
GDS Workshop Manager is a fully integrated software application for managing daily workshop activities, creating invoices, and maintaining accurate workshop service records.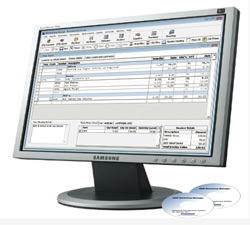 GDS Workshop Manager has proved to be a very popular low cost system amongst garage workshop owners since it was launched over 9 years ago. Our systems are installed in more than 1600 workshops across the UK and Ireland. Our system was based on a brand new design which has been designed from the ground up to be simple to use, easy to learn, and intuitive.
The screens have a clean layout and are left uncluttered by using toolbar buttons which stay at the top of the screen. The system also allows you to switch to a different screen without closing the one you are working on - for example you can be creating a sales invoice, and at the same time find a customers phone number, or print a job sheet.
As well as regularly implementing our own planned enhancements, we also listen to customer comments, and take on board any feedback, to add or improve features in the system. Updates are available as an Internet download, or via a CD.
The system has been tried, tested and is in use on a variety of PC's. Our customers run the garage software system successfully on Windows XP, Vista, and Windows verions 7, 8 and 10.
Please call Sales on
0800 87 99 002

or send an email to find out more.